Hi All,
Need help in filling DIS Form to transfer shares from Zerodha to HDFC securities.
Gone through How to fill in a DIS slip article in Zerodha, but still not clear.
Please help in filling sections 8,9 and 10 from image below.
My understanding is as below:
section 8:
Leave as Blank.(As i am transfering shares to my own other Demat account).
section 9:
choose NSDL.
Settlement/Market Type (Dont know what to write)
Counter DP ID: HDFC DP ID details will be filled.
section 10:
Need clarity what to fill.
Image: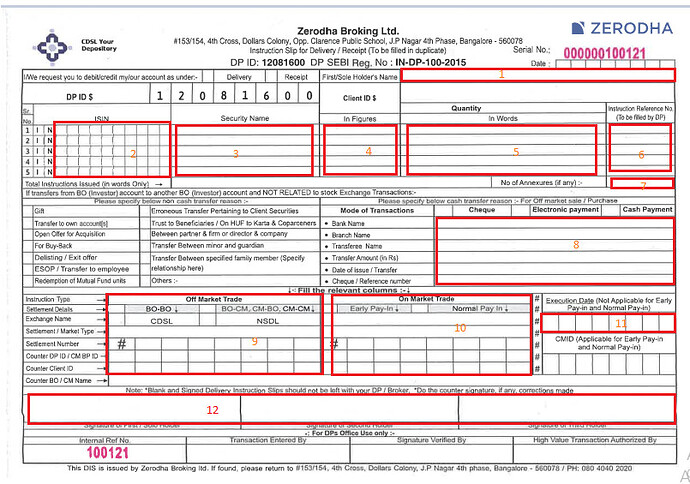 Your inputs will be helpful.