Hello,
Can some knowledgeable person please help me fill this correctly?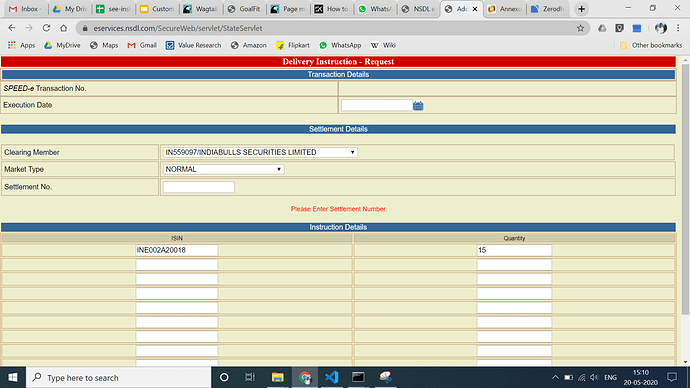 I need to transfer share to my DP pool account so they can be available to sell via my trading account. Fields which are not clear to me
Execution date: what should be this?
Settlement number??
My DP is not being very helpful in clarifying these, getting vague answers. I don't want my shares to be stuck somewhere because of any mistake in filling this.