For example I want to find stocks which have price below 100 rupees price range.
hElLO tRaDeR,
To screen stocks by price , you will need access to a stock screener.
If you are a day trader planning to trade the 172 FnO underlying stocks, you can use this free and simple  FATAFAT Stock Screener: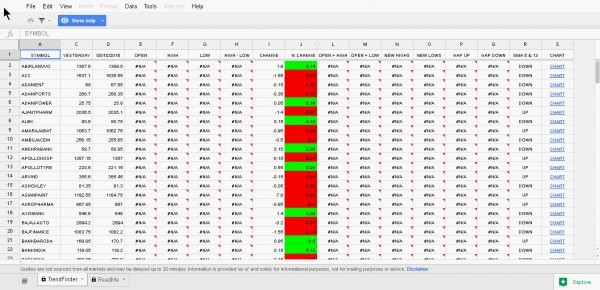 To find all stocks on the exchange within a price range, you can follow the same filtering process on the bhavcopy excel file that can be downloaded from the nse site.
Thank you very much for the valuable information.