Since trading of SGB in the secondary market is now available on Zerodha, I was trying to understand the meaning of the symbols.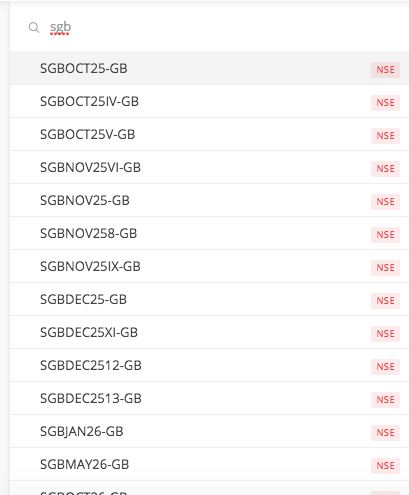 With little research, on the NSE website I understood that SGBOCT25 means it will mature on Oct 2025. NSE website But that's all. Where can I find more details of the bonds:-
When was the SGB launched? When does it complete 5 years and 8 years tenor?
The historical movement of the price as a chart. To draw a comparison between SGBs.
Interest credited in the past. Or the upcoming interest credit dates. Rate of interest.
The above information is missing in the Fundamentals section which is important to trade SGB in the secondary market.
Is there any other place on the web where I can do this homework?