I was trying to get previous day's OHLC values in 5 min candlestick to perform custom calculations.
Attached test example for reference. (Trying to get BajajFinsrv value of 6-Aug-2021)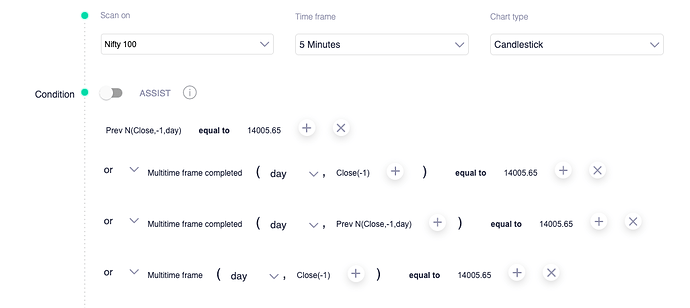 However, neither MTF nor PrevN is giving correct output, whereas, when the candlestick is changed to 1Day, it gives proper output.
Why is this so? I thought MTF calculates values based on the provided candle duration. Am I missing something here?
Thanks.