There are lots of ways to do this.
What you need to understand is that all SMA/EMAs just like anything else that is plotted is just a number. I have created this for stocks trading within 3% from its 50 SMA.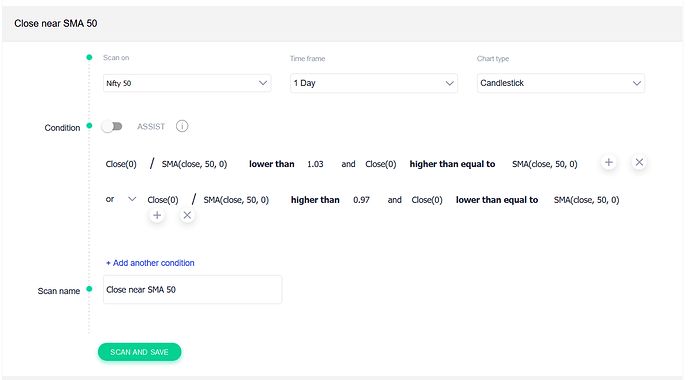 You can add conditions for 100/200 SMA and play around with the percentage to set a range that you want.
thanks a lot. This was really helpful.
How to join Streak ? Platform looks very interesting to me.
thanks a lot for the reply