Hi guys,
Today I sold two straddles in both indexes. Covered them during EOD.
I was going through the contract note and turns out I've been charged big by the exchange for some reason.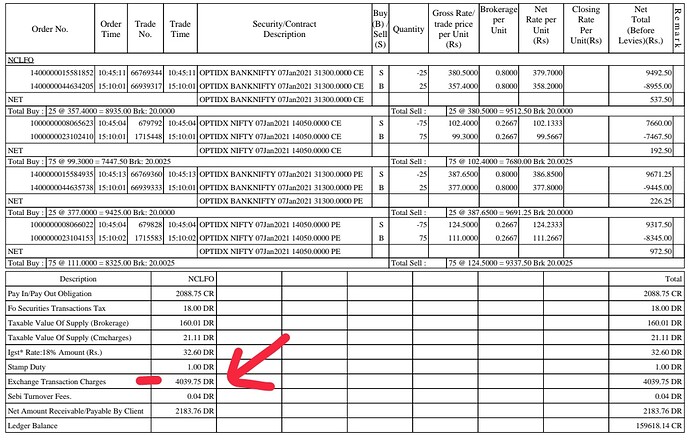 I've attached the contract note. If anyone knows what's going on or how I should deal with this, please let me know.
@nithin
UPDATE : The issue was fixed around 1130AM IST 2nd Jan, posting the new ledger below.