Advance?
Decline?
Unchanged?
What do they mean? How to calculate them?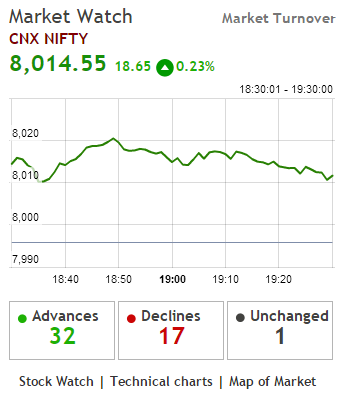 If a stock closes above yesterday's close, it said to have advanced today. If a stock closes below previous days close, it is said to have declined today. If a stock price has stayed at the same price as of yesterday it is said to be unchanged. NSE runs this logic on the 50 index stocks and gives out the advance decline number.
So is this information captured live during market hours?
In that case, does it use the current market price and compare with yesterday's closing price?
CMP is compared with previous day's closing. Hence the adv-decline numbers keep varying through the day.
Thanks Karthik. Got it now!