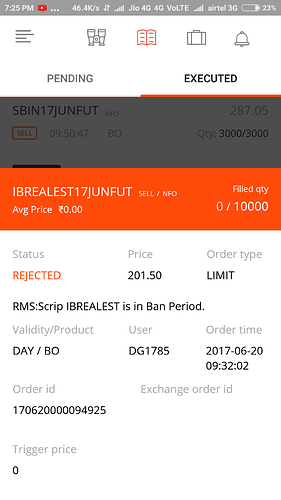 Dear Zerodha
Today 20th June 2017, I was trying to trade India Bulls Real Estate Future 29th June via Kite Mobile app.
Instantly I got message​ saying this sript is banned for trade( error screenshot is attached).
However when I NSE website shows the trading for the trading activities for the day.
I am not able to comprehend the issue here.
Could you please explain me the reason ?
Regards
Guru M