Just like Indian retail investors, US individual investors too have been following the similar trend of buying the dip in US markets.
Some interesting highlights:
Investors have poured in more than 100 billion dollars in 2022

As one can see in the below chart, Markets saw 6 straight years of outflows including 2015 and 2018 when S&P was negative. This time the trend seems to be "buying the dip"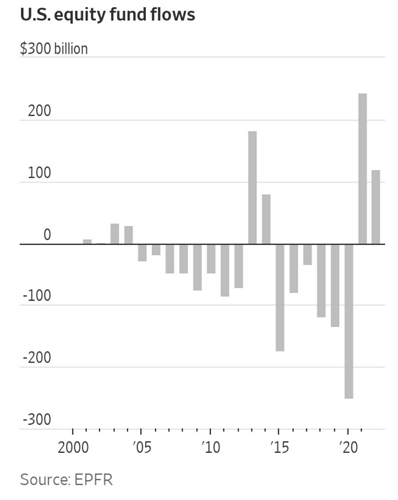 US Mutual funds are increasing cash exposure
As per Goldman Sachs Group Inc., Mutual funds have increased their cash positions to about 2.5% of their portfolios this fall, up from around 1.5% at the end of last year and the highest level since early 2020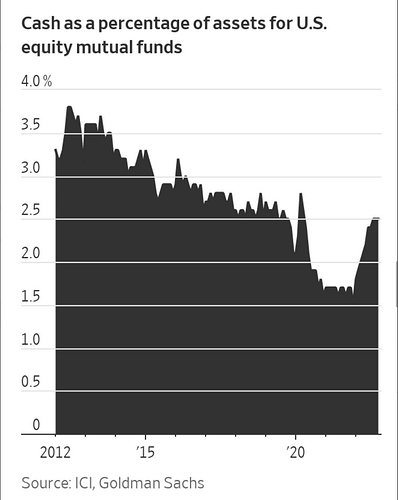 What about hedge funds and institutional investors?
Just like mutual funds, hedge funds are cautious.

Net bearish positions tied to stock futures hit a record high over the summer, according to Deutsche Bank data, a sign that asset managers and hedge funds were bracing for stocks to keep tumbling.

Meanwhile, one measure of how exposed hedge funds are to the stock market—the share of their positions invested in bullish stock positions versus bearish—has fallen to the lowest level since early 2019 among funds tracked by Goldman.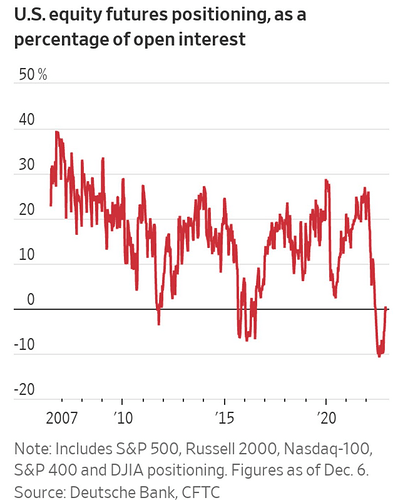 Link to the full article by Gunjan banerji