Googling Intraday Stock Volatility Calculator returns a number of such tools.
I am attaching a screenshot of the output of result I want to achieve in an Excel Sheet. The example is of NG June Future - it does not matter what stock we choose.
Inputs Required:
A) Previous Session's High Price, Low Price, and LTP
B) Today's (first 15 min usually) Open, Low, High, and Current Prices
That is all and we get Buy Level with some Targets as well as Short Level and Targets. Also, a Min & Max Price movement range.
Googled a lot but could not figure out the formula they are using to produce these results.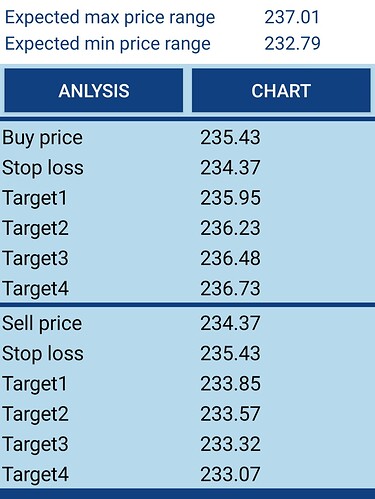 Can anyone help do it in Excel?