Hello, there is a strategy in Streak named Nifty Income short straddle(screenshot below)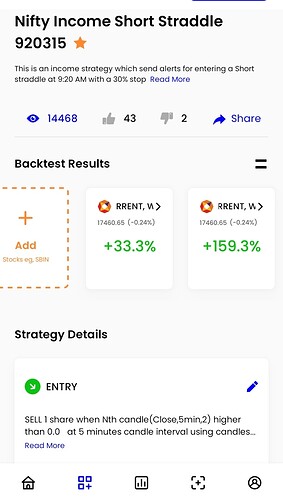 It's showing good results when tested on 3 months data or even last one week data. I'm interested to deploy it after knowing the pros and cons of that strategy from knowledgeable people here.
Is it really profitable like what it shows?
What are the capital requirements?
The strategy shows more than 30% return in a week. Does it mean if I invest 1 lakh will I get 30% profit in a week? Am I missing any logic here?
Sorry if I sound dumb.
Thanks for your valuable time.