Hi,
Can anyone help me with this ?
BUY 1 share when Symbol(INDICES_NIFTY 50, Close(0) crosses above Opening Range(High,hour) ) at hour candle interval using candlestick chart. Enter trade between 09:00 to 15:00
As per this strategy my aim is to enter when the latest close crosses above the opening range high of one hour this is working in some cases to my expectation but there are a few cases where the trade isnt being taken please see the screenshot below for 5th Jan 2021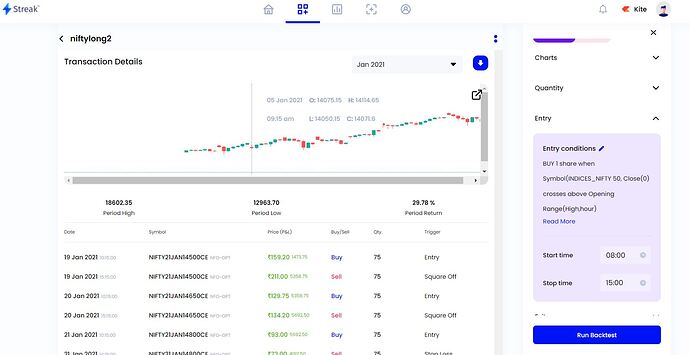 the opening range high for the first one hour was 14114.5 so a close in any subsequent candles with a high above 14114.5 should trigger an entry signal
the very next candle shows a close of 14119 as you can see in screenshot below and as matter of fact there are multiple subsequent candles where the close is above 14114.5 no entry signal is provided in any of these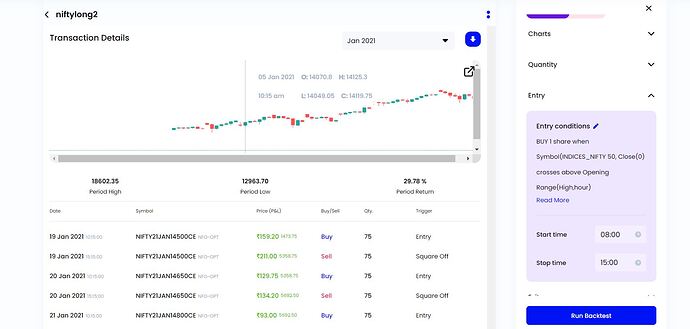 Is there something wrong with my code, why isnt the trade being taken ?