Set your profile pic from the My Profile section.
A quick trade panel to trade directly when watching popped out charts. Track all orders/positions/depth from the same window.
Shortcut keys B/S to open buy/sell window on popped out charts
Move the B/S window by dragging
Range selector for time
Click on the market depth to initiate buy/sell limit orders at the price you click on the depth.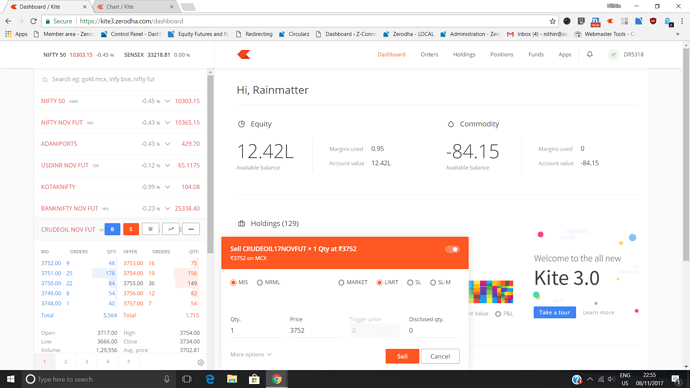 Initiate market depth,stock widget, charts from position, order book, and holdings.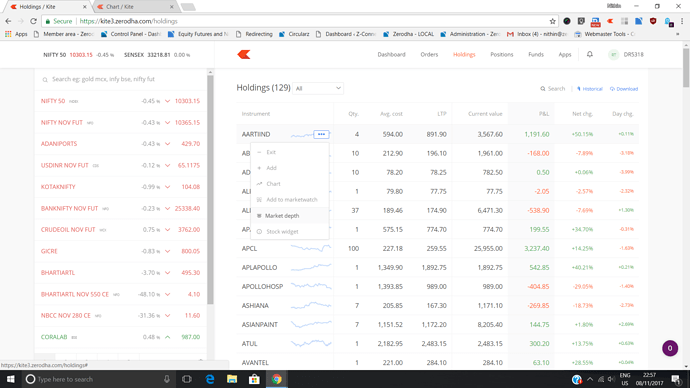 Looks really good.

Great work and thanks for including most sought after features like multi chart view and quick trade panel.
Thank you very much Mr. Nithin

The log out option / Exit sign out is not fully shown in mobile view.
Kindly look into it. Also kindly add detailed market watch feature into it separately.
It will take time to get habitual because change is not easily acceptable.
These New features are so awesome.
Everything feels so light.
Let's see how it will Work in Live market.
1.Overall I love the New Interface.
2.This Multi chart view is Very Good.
3.This is what I always wanted in kite. exit multiple/all positions at the same time.
4.This Feature is Also good of PINs.
&
Why Q is not Updated?
I tried it and there are refresh issues on % change in price. I will try again tommorow and post an example if possible.
@maddy_Des Does kite 3 comes with HTML editor support ?


HTML editor support was already there, this time inline editing is what needed for faster and easier work.

(only for laughter)
---
I really liked the new Kite, great work done!!
but
Watchlist limitation is still there(both name & 20 limit)!!
No Login with Password & PIN option!!
Found a little bug, possibly z-index error.
Waiting for app update too. Please bring it soon too. My father has to use just because of small font size in the app. So please look into this too.
While applying Pivot Line, chart candles squeezes and almost become useless. Also, after chart pop-out, saved studies/ themes are not applied in new chart tab.
Now the questions are showing but there is "Message Build Error" once you answer the question
Thanks @nithin for Latest Kite3.

At last we can see some thing happening. Features looks good. But I am unable to login to see those features.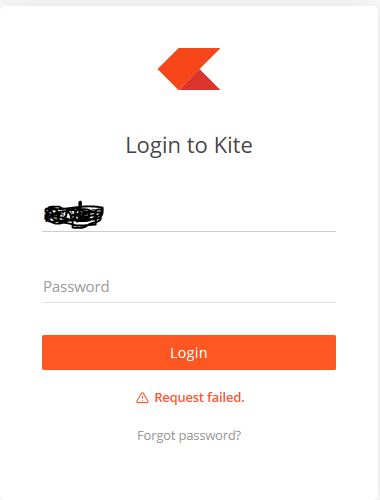 After Entering 2FA passwords it is displaying that message.
Speed is the requirement today. more than Kite web platform, back end server needs to be scale up without any hiccup while order flowing when market opens or when during High Volatility.
Add new feature : to Scan Scrips in Watch List with any condition like price up/down by %, RSI above below set limit, EMA 20 etc.