i know it's Z's site, but since pi was abandoned, I am trying to find some platform to link to excel.
With fyersone i get this.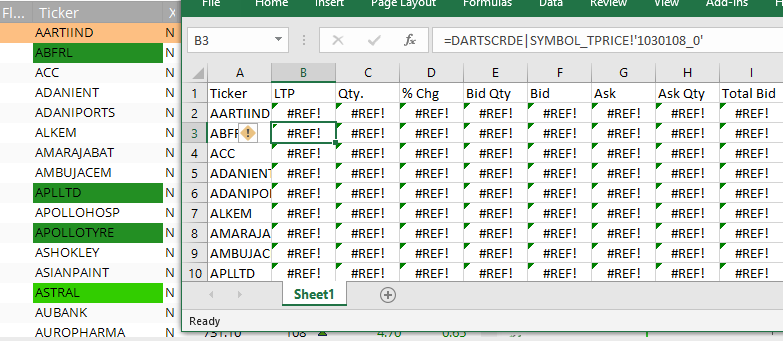 I am yet to try in live market with this sheet. I doubt it ll work, as #REF! is an error.
So, anyone here, who know the work around, I ll really really appreciate your help.
Excel 2019 V 2106