Siemens India which was about to breakout above 4000 suddenly was languishing near 3350. I thought the result was poor and maybe the stock was beaten up.
But, the reason was something else.
Siemens India sold its low voltage motor business to its promoter for peanuts ~ 2200 crore. While it was giving 7% revenue.
source:— twitter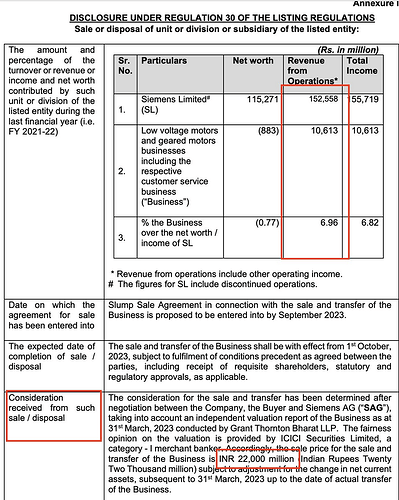 Sold at price to sales of 2.2 while the company quotes at 8.
This is something common in MNC listed stocks and one needs to be aware of the risks involved.
This was another case which happened previously.
Always watch out for risks.