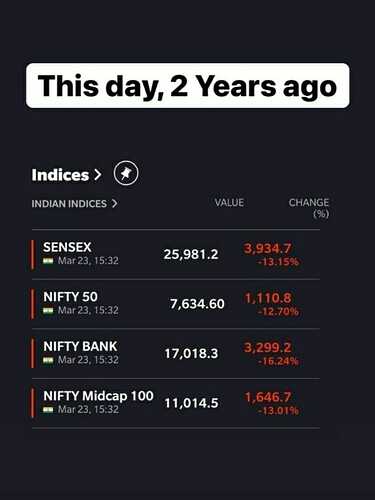 We witnessed these levels in the market exactly 2 years ago. Feels like it happened few months back.

It made many traders bankrupt , It made many Investors panic and sell their shares which they held for years at peanuts. It was not just a normal crash. It involved health crisis. There was utmost chaos everywhere. We literally were part of the history.
What do you remember about this memorable day ? Would love to hear your story (which many of us might be sharing with our grand children ) and how it changed you as a trader and I daresay, as a person ?