Hi,
Kindly check and correct the intraday margin calculator. Its showing incorrect values.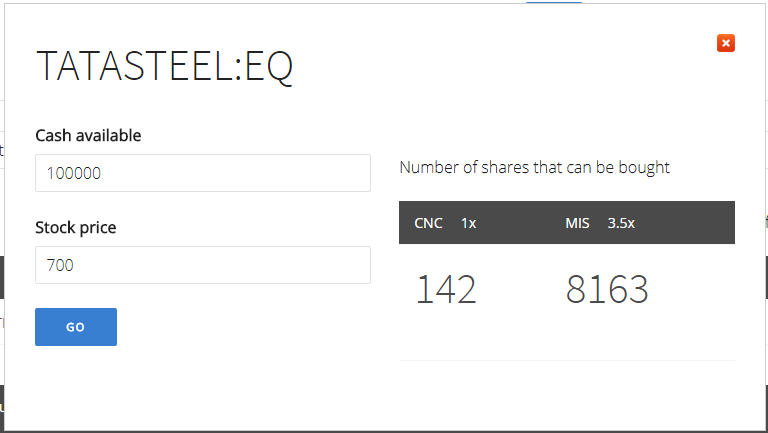 (FYI
@nithin
)
Yep. Its calculating wrong.
@AmJay , because of high volatility ,margin are changed today,check here
@jiten_msmd
We are referring to wrong calculation. Everyone is aware of the margin changes.
Please do the math:
1lakhs x 3.5 = 3.5 lakhs
3.5 lakhs / 700 = 500 and it shows 8163.
For time being just consider margin multiplier instead calculating on the page itself.
yup, but a pop up messages on kite showing yesterday about " margin and BO/CO order are blocked due to volatility ", i know but, why zerodha allowing to trade MIS with high volatility and high margin ,they should also blocked the MIS too,becsuse MIS is more risky then CO/BO ,try to call custmer care bro,