Dear all,
I would like to know how margin short fall is calculated and does your broker sends you sms/call at the same time your account fall under the margin required? I had a recent incident with my broker Angel one.
I'm an options seller and I do only weekly expiry trades in Nifty. Last Thursday (15th September) all my positions expired worthless and I left my positions to expiry. I booked around 3% profit on my capital and my positions had never gone to margin shortfall situation at any point of time during the market hours. However, on Thursday night 10:45pm (IST) i received the below SMS.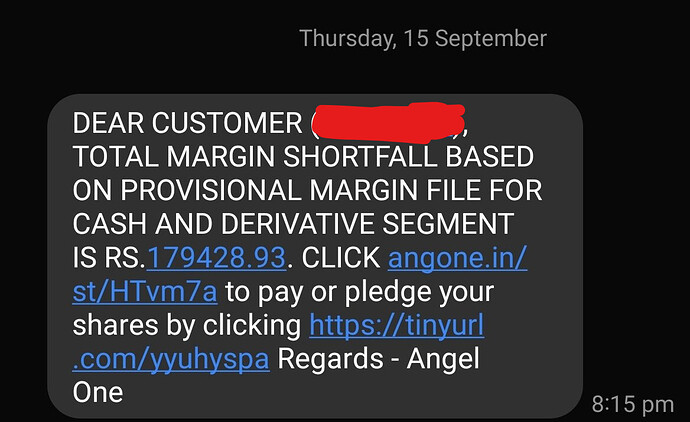 When i checked with their customer service, they just repeatedly explained how the margin shortfall penalty is calculated and never addressed to my issue. My question is,
Is it possible to know at what time and for how long (during market hours) my account went to margin shortfall?
Is there minimum time duration for which the account has to be under margin shortfall so that the broker will impose the penalty?
Thanks in advance.
Regards,
Swaroop Soman