Most of the times, majority of the markets mimic the US and look for a clue when it comes the direction and the pace of the move. Indian markets are more or less doing the same now and that can be reflected in the way VIX is behaving
- 3 Months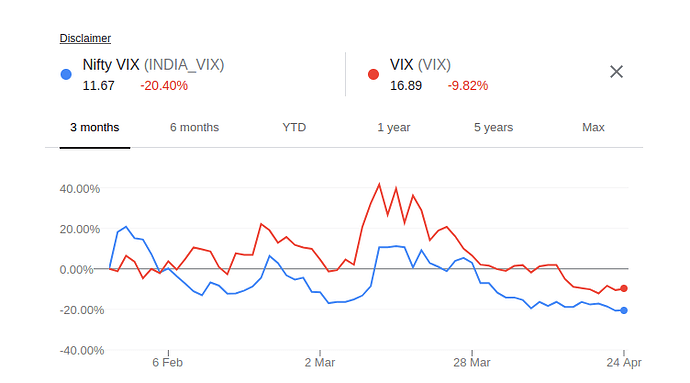 - 1 Year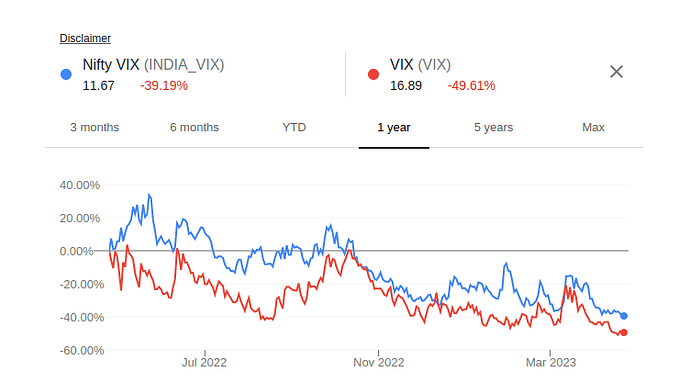 Tried to read a bit on what's happening in the US and found some interesting viewpoints.
Eric Wallerstein shared couple of interesting insights. One from JP Morgan's kolanovic who says market volatility is "unusually low" and "technical in nature." citing that options sellers are driving down daily price changes, encouraging systematic buyers to up their exposure.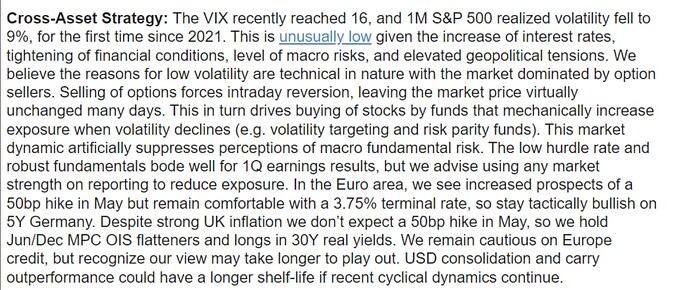 One more activity to keep a track on is the allocations of Vol control funds as they have raised their equity allocation to 64% from 38% at the October lows.
Volatility control funds ~ The investment strategy which consists of holding a risky and a riskless asset whereby the participation in the risky asset is chosen such that the volatility of the investment strategy is fixed at a certain predefined level. This aims at removing the uncertainty of volatility
Basically, when market rises, the allocation to equity increases when VIX is falling and allocation to equity decreases when the VIX rises.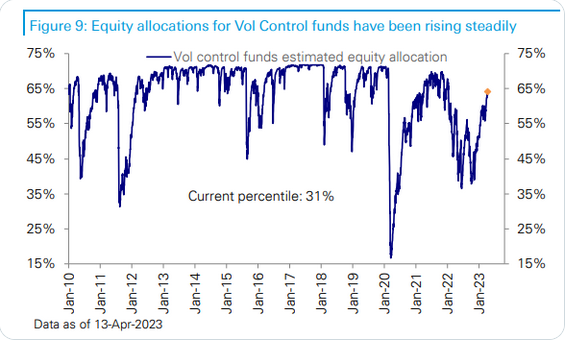 In short, everybody is in a wait and watch mode right now and are waiting for triggers to take the market lower mostly. Till then it is going to be a steady uptick controlled by the growing number of option sellers and growing allocation of Vol driven funds.