I was reading this India Ratings report which painted a grim picture about the capex recovery. The highlight being that capital expenditure recovery is possible only beyond 2020.
Bank lending for capex has declined sharply.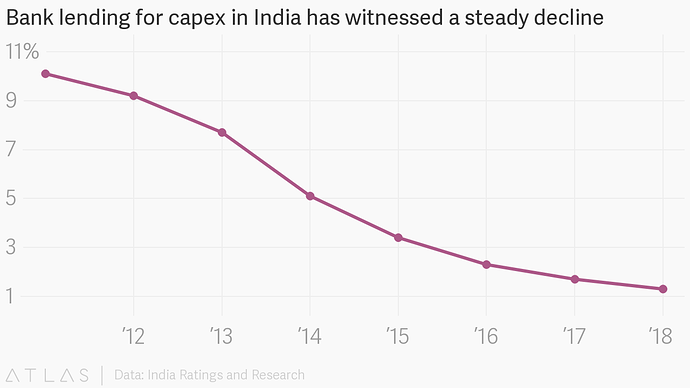 New project funding has remains subdued.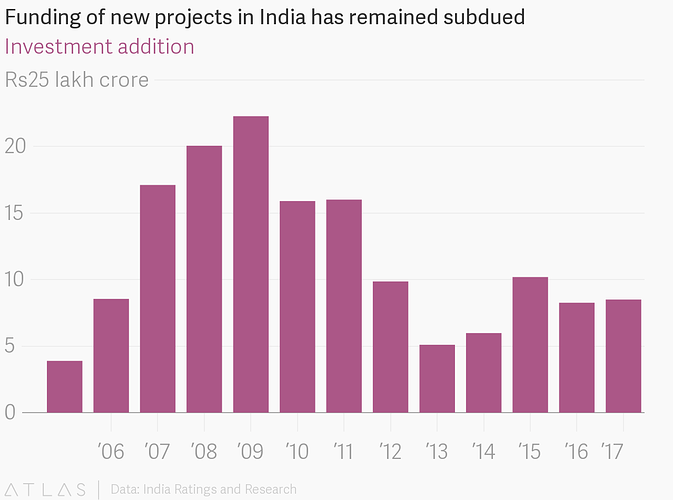 Highlights from the report
Capex to remain weak due to weak domestic consumption demand, global overcapacity and negative impact of the goods and services tax (GST) on working capital.
Debt-laden companies reported negative capex.
Capex to be driven by maintenance and essential upgrades of non-stressed companies.
125 out the top 200 asset-heavy companies represented 80% of the capex spending between FY12-FY17.
Govt capex as a % of nominal GDP has been decelerating.