Motilal Oswal NASDAQ Q 50 ETF Offer closer date 17-12-2021 8 PM. Invest through Coin
NFO opens on: December 10, 2021
NFO closes on: December 17, 2021
NASDAQ Q 50 ETF details
The Nasdaq Q-50 Index (NXTQ) tracks the performance of the 50 securities that are next eligible for
inclusion into the Nasdaq 100 Index (NDX). The key benefit of the Nasdaq Q-50 is diversification into additional disruptive companies beyond the established, mega-cap and large-cap leaders in the Nasdaq 100.
Stock Selection: Top 50 companies that are not part of NASDAQ 100 Index are included, in the Index, but
with acute focus on the next generation of market leadership.
Weighting: The index stocks are weighted by modified float adjusted market capitalization. The maximum
weight of security is capped at 4%.
Index Provider: The index is developed and maintained by NASDAQ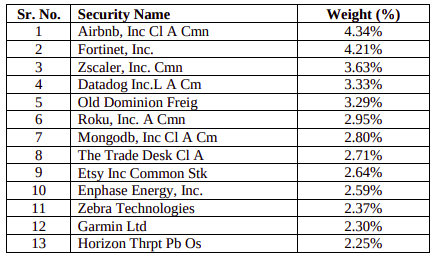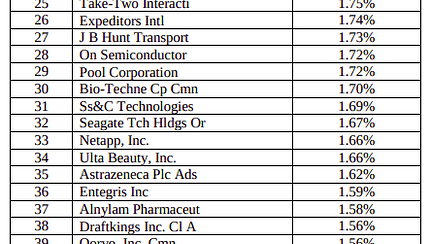 For detailed information please refer the Scheme information document