Could you please show us the number in your p&L for 120 days. That's what interest us most. Thanks.
2 employees goes to the same office every day, one in his motorbike and the other in his bmw, people are interested to know more about what the one that travels in the bmw does inside the building. Numbers in your p&l matters.
sure @chandru.vks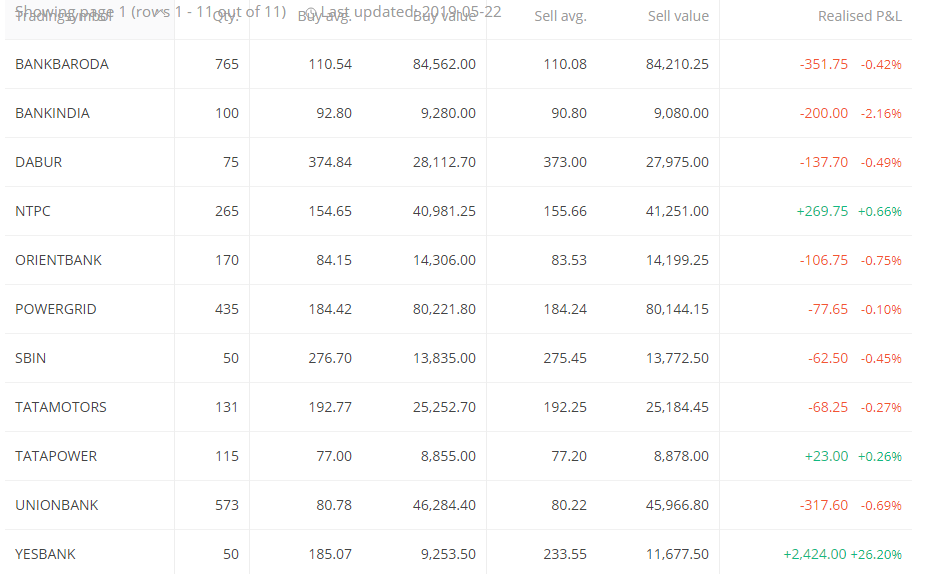 Wow, Yesbank reallly what matters for you for sure;) Good job, how did it happen that it was them ? Is it only your part of that success or something else for sure ?! I simply need to see something more it seems. Keep up the good job anyway.
well @chandru.vks
I either travel in bmw or motorbike to office, i just walk to office, becoz its at next door.

congrats bro…
need a small info - if we win Zerodha 60 days challenge within how many days they will mail the digital certificate ?
@cthariharan
the next day when 60 day challenge days are over, you can go to console -reports-60 day challenge, click on three dotd on it and download the certificate in pdf form.
Are you trading on the basis of technical analysis??
yes, using few technical indicators.