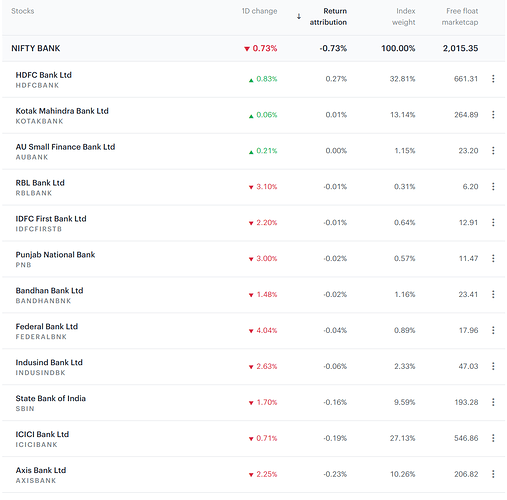 The screenshot contains Bank Nifty & its companies return on 21 Jan 2022.
Now,
Bank Nifty decrease by -0.73%
How can I get the same percentage change from it's underlying companies?
If I sum the Return attribution column, I only get -0.46% change. So why Bank Nifty decreased by -0.73%?