Neostox chart is not loading for me , any facing this ?
Hi Bro, even i am facing the same issue since last 2 -3 days, i am not getting chart on the screen. Tried connecting Neostox team but no help.
k bro thanks for the sharing. I still see the chart not being displayed. If you are able to view then do let me know.
Dt - 19th Dec'21
Time - 20:43 IST
now working , but multi charts tab removed ,
any other free live chart sites with multi tab in single screen , other than investing , zerodha kite tv charts ? ( problem in kite is have to set charts every time , when switched to order / trade / other tabs and investing site asking me to change antibanner in settings , every time have to do that )
yesterday night i noticed some charts were displayed, thought they are working. Now when i am checking its showing only Nifty 50 chart, but no stocks from indian market. Neither i am getting any response from Neostox team. Do you have any number or email id, I will connecting them.
Is this contact genuine - support@neostox .com ?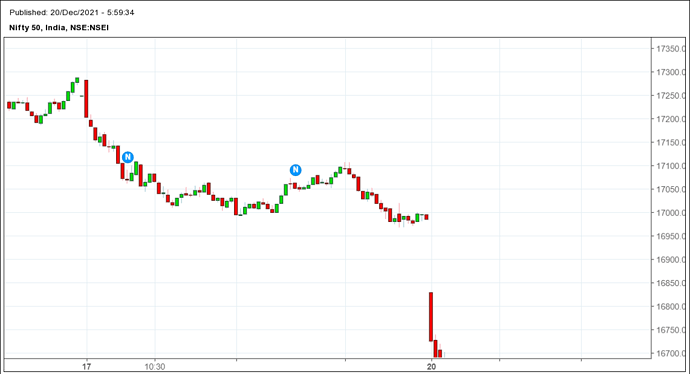 yes thats right , i contacted through chat box got reply which i posted earlier .
yes only nifty charts were displaying , searching for multi charts in single screen like neostar ,if you come to know inform here .