Dear Sir/Madam,
Hello, I am using Zerodha from couple of years. It gives a very good experience of trading.
Here, I would like to suggest some small correction in the following section
Console → Reports → P&L
We can remove "Net" from the "Net realised P&L" and "Net unrealised P&L" from the P&L statement (see attachment). Because the amount in these columns does not match with the column name. That leads to confusion. Please remove "Net".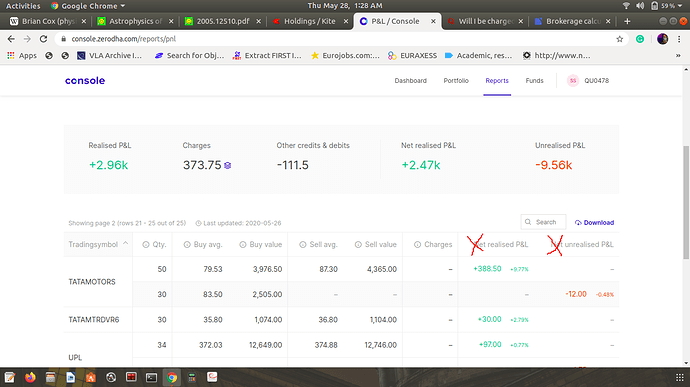 Thank you,
with regards,
Sonkamble Satish