I'm sure most of us are shocked looking at the brutal fall in Nifty from last 1 week. We have almost corrected 1350 points from 18350 to 16990 odd levels.
While I was checking the news and tweets , I just found out some interesting data about what happened to the index right before the budget.
2021 Pre-Budget and 2022 Pre-Budget
6 days fall (-7.83%) in 2021 and 5 days fall (-7.37%) in 2022
On both occasions RSI was/is at 37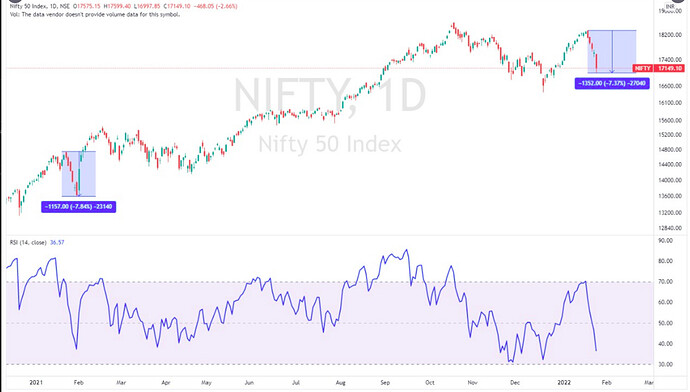 Source : Shivaji Vitthalrao
here's one more piece of data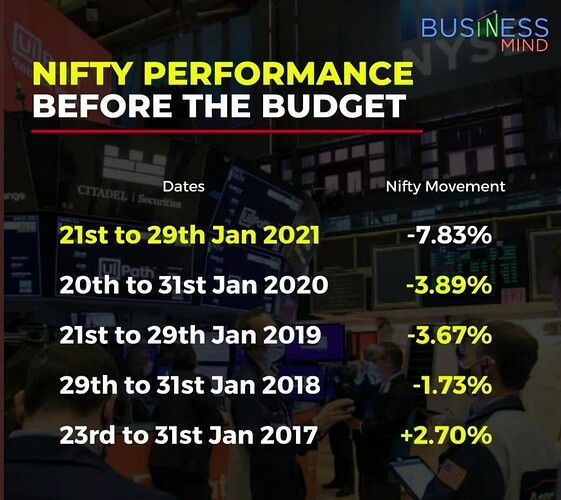 Credits : Business Mind
What do you think? Will the History repeat itself and market moves up again after the Budget? or will it be different this time?