Deepak shenoy shared an interesting stat about Nifty in this tweet.
it's been over 150 days since we last had a 2% minus day in Nifty.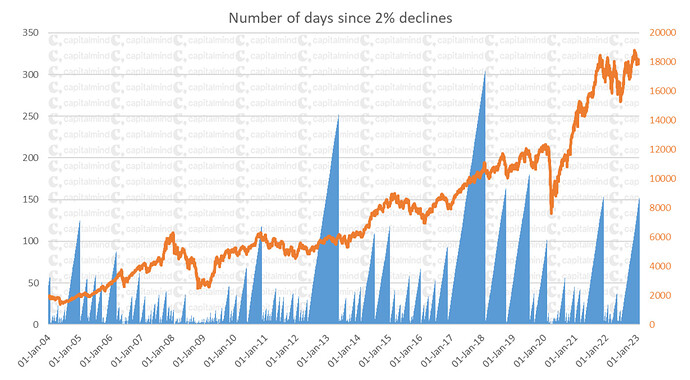 Not just that, from Oct 2022, we have had an unusually low volatile markets in terms of absolute closing as there was no +/- 2% days
And this is reflecting in VIX levels currently.
How long will this low VIX continues needs to be carefully seen. My guess? not too long