Today the 28th of DEC 2017, Thursday ( Monthly Expiry Day ).
Article Posted After Market.
SCREENSHOT of Today's NIFTY MAX PAIN Graph.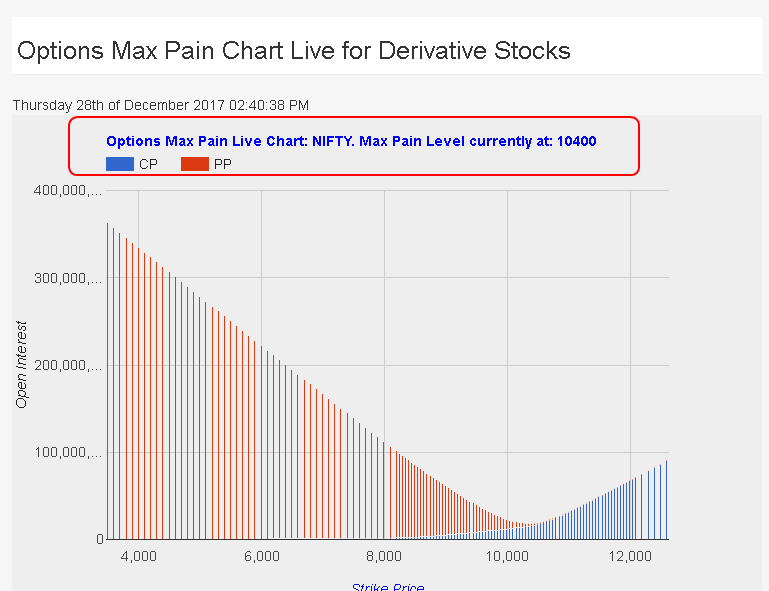 Today's NIFTY SCREENSHOT.
https://charts.fyers.in/5a7077d40f53a54115b0e856aa450f21/904b76297dc7d46008474b56d9158205.png
Did NIFTY close at 10400 as per the MAX PAIN Theory ?
NO. NIFTY closed 67 points above the Predicted close of 10400.
This is another theory you can throw straight out of the Window.
Thank you Market.