How to invest in Nippon India Taiwan Equity Fund from Zerodha?
I tried searching in Coin but didn't find anything.
Nippon India Tiwan Equity Fund is currently under NFO period. You can invest in it here.
You can buy and sell the units just like other funds once the fund open for continuous purchase. Funds will usually be available for continuous purchase within a week of the NFO closing.
You can learn more about Mutual Fund NFOs here.
@ShubhS9
Still the purchase or SIP option not available for this Fund. Per SID document, the scheme reopens on 17-Dec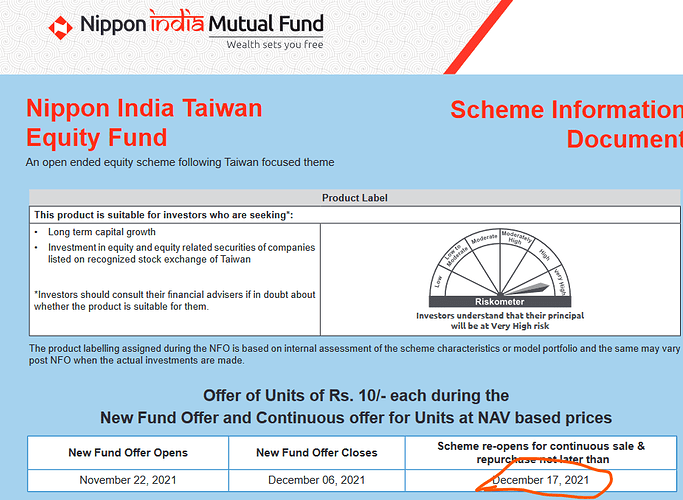 No option in COIN