In zerodha when we place any buy or sell order then sometimes many trader want to see the Bid ask (Depth) but this feature is not available in zerodha .
I show you a screenshot of any other broker like motilal oswal who has this feature which is very useful. See in screenshot in upper side Bid ask feature is available which is very useful while placing order .so that we can see the bid / ask when we buy in market rate and also the volume.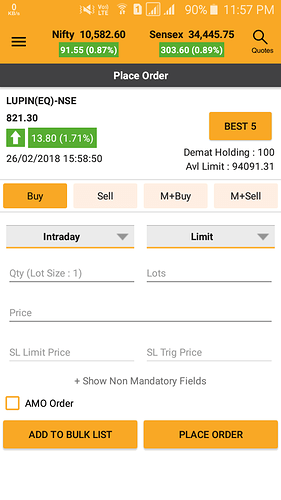 See in another screenshot of zerodha of placing order where there is no best 5 bid/ask.
and see bid ask available at first window that is at home screen(watchlist)only.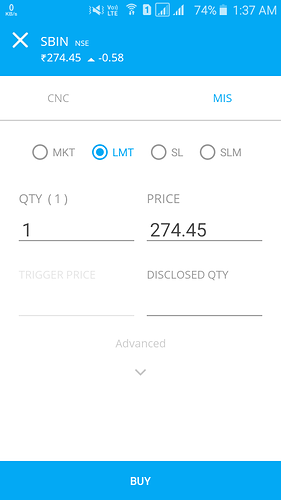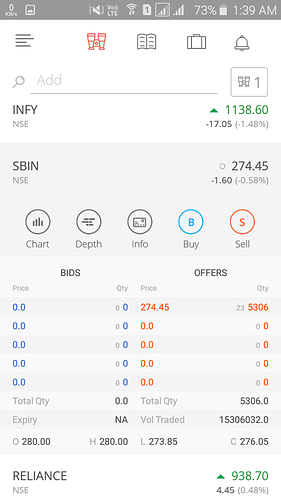 See that if after filling all details in Bracket Order or Cover Order for placing order and it is a volatile market then if we want to see again the bid ask then we have to close the order placing window and then only we will able to see bid ask and after that we have to fill again whole fill ups for BO CO to place order .