Could some one share the NSE holiday list from 2003.
Generally holidays list are announced in the month of December so you need to search in the December circulars in the nse website
So for 2003 holidays search with the key word holiday and select 1st and last day of December of 2002 year as shown below and you get list of holidays announced for the year 2003
url : https://www.nseindia.com/circulars/circular.htm (select archived circulars)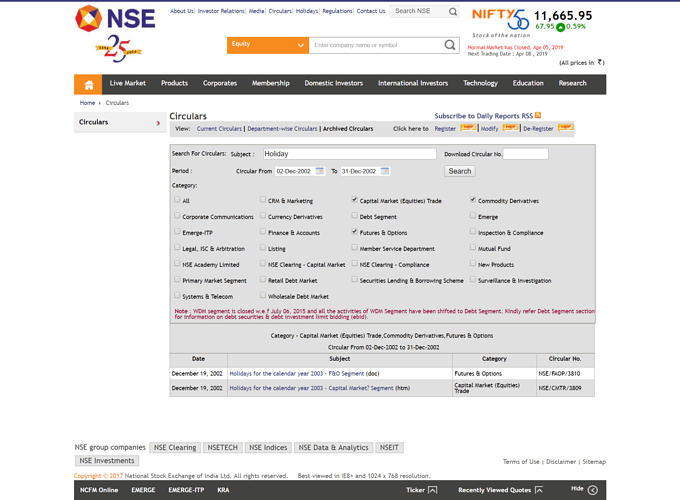 Fantastic, I know about NSE circulars but didn't think I can use for this. Thanks a lot.