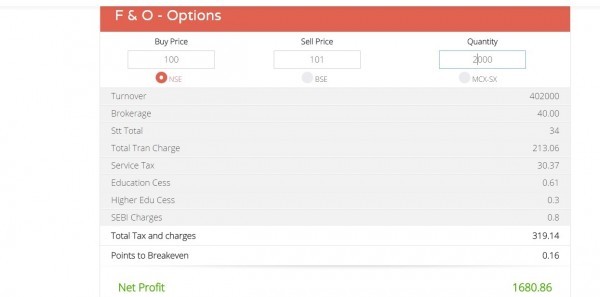 1. How do i open only future and option account from kolkata?

2. What are the fees?

3. In zerodha brokerage calculator option section "stt charge and total transaction charges" are showing very high. can anyone please explain? i have attached a photo copy.please have a look at it.
Because stt is 0.017% on premium on sale side.Transaction charge is nse:0.053% on premium .
so if i sell 1 lot of nifty call at 8550.i will receive premium as 2375..so stt will be (2375*0.017)/100=0.40
AND TRASACTION CHARGE SHOULD BE (2375*2*0.053)/100 =2.5175.
please correct me if i am wrong..
 if not please explain the brokerage calculation in the picture given....