This is my personal trading record since 1 Jan 2021. Includes Equity and derivatives. I intend to update this periodically (maybe fortnightly or monthly). Hopefully, public disclosure will motivate me to improve performance.
Performance from 1 Jan to 24 Apr:
Equity: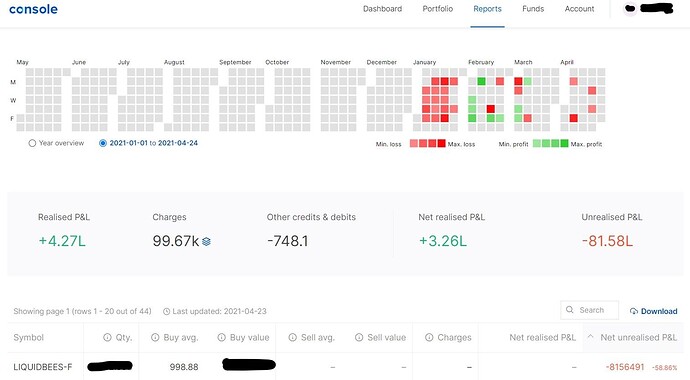 The unrealised loss of 81L is an error in report generation as can be seen in the bottom. All funds are parked in LIQUIDBEES currently.
Thank you