Hi @Streak,
I came across "Pre market" indicator in scanner this Monday. First of all, amazing to see that you guys have finally give something I have been waiting for so long, and did not find it anywhere.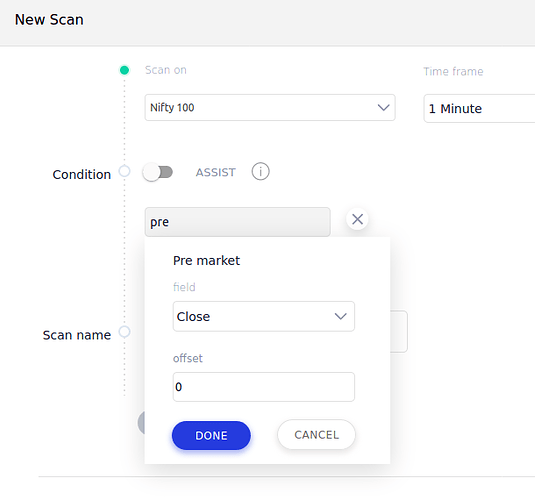 I build pre-market high breakout scanner for it, and it worked great.
I had few questions though:
When can I get this in strategy,
Will I be able to backtest it.
Will I be able to do calculation on today's pre market values and yesterday (just being bit greedy, but wanted to know).
But kudo's for releasing this.
Cheers!