Does any broker/terminal in India provide a Price ladder in this form either in desktop/mobile app Paid/free any?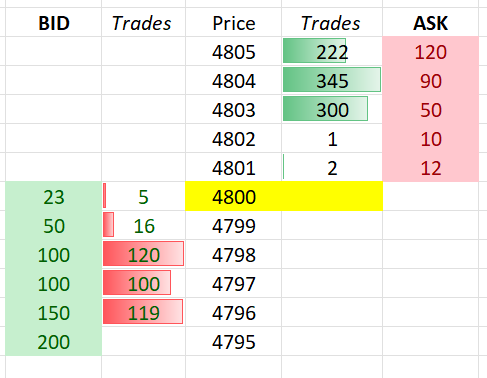 The Trades section i.e the volume is updated based on a hit/time basis.
If this is not provided by any broker/service what would it take to develop one in terms of data cost?