NCD of ECL will open on 24th Jul and I want to buy them. I have few queries …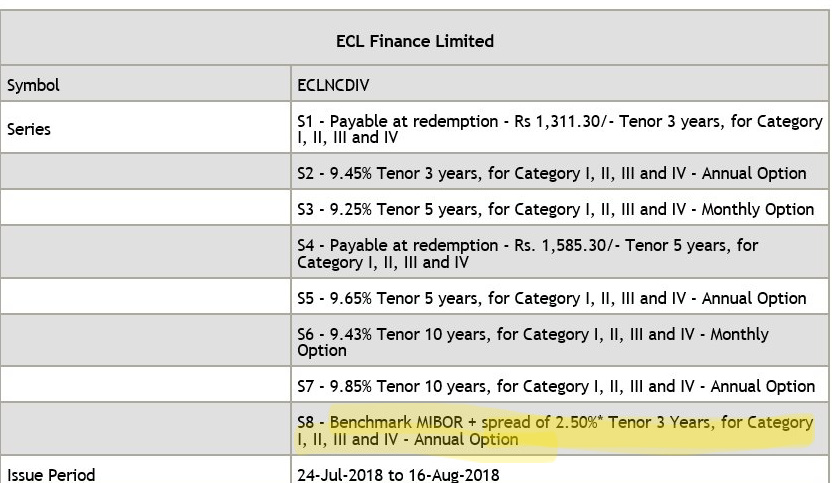 which category is suitable for me?
Will I get the options to choose category while applying through ASBA?
Can I buy or sell these NCDs on Kite like equities? if yes then
how is buying from secondary market beneficial (will I get at a discounted price)? while we will get the same fixed interest.
Will I get my interest in the bank account?
What after its expiry ie if I choose a bond for 5 yrs so what gonna happen after 5 years?
what is Benchmark MIBOR and spread of 2.5% in S68?