Hello @Streak
I am currently exploring the Chart to Backtest CTB feature, using the Kite Platform.
Here are my doubts, plz help me on the following:
why is the backtest period different for the same strategy on different timeframe??

when i clicked on drop down button for quantity, it was showing "Max Allocation" and "Position Sizing". So how to use these features, do let me know.
Images attached below for same.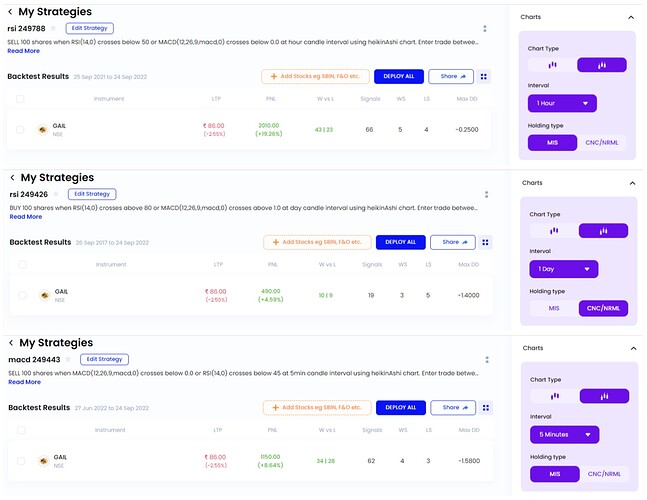 Thankyou.