I always had a question. I will explain it with today's example.
Let's take an example of RAIN… It has hit the lower circuit.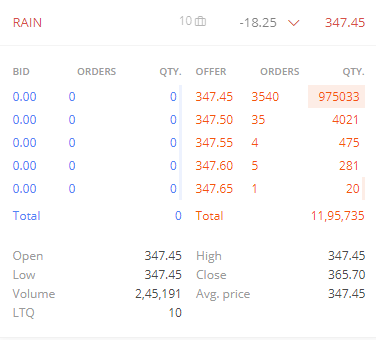 I can see there are around 120k sell orders but none are buying. How does the market behave the next day? Do they execute all orders or does it get stuck in that position forever. How do they get out of this situation?
Any experts who can teach me this phenom?