If you look a the US FED funds effective rate - there is a sharp increase from Mar 14 2022 to May 17 2023
i.e from 0.08% to 5.08%, whereas RBI has gone from 4% to 6.5%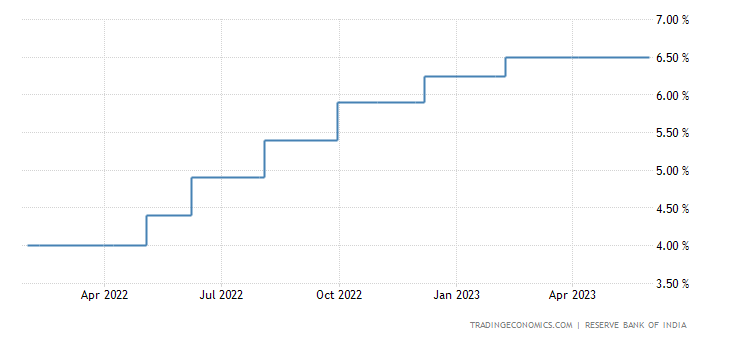 In my view - both the central banks cannot be right, one of them is certainly doing it wrong!
As it stands RBI has shown too much restraint in hiking rates thereby protecting the major banks in India. It may even seem RBI is winning vs FED.
Why would any foreign investor put money into India @6.5% when they get it at 5% in US + assured USD stability? I still think if RBI does not match up the rates, we could see capital erosion - your thoughts??