Received this message earlier today: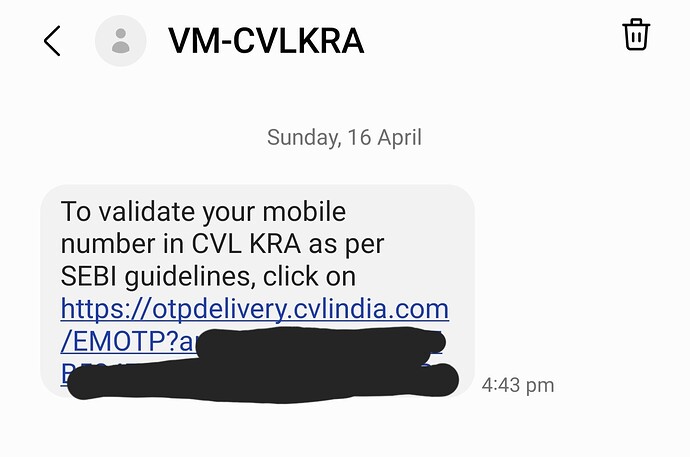 This Zerodha article says that I need to click on the link if I get this message but how can I be sure this is not just some phishing attempt. I see lots of people on Twitter wondering the same thing:
Mahesh

on Twitter: "Folk are getting sms from "CVL" to click on a link and verify mobile How can anyone know if clicking on such links will not compromise their phone." / Twitter
This is some new thing, so even if it's genuine, there should have been some proper communication from the authorities that so & so message will be received & one needs to verify. @ShubhS9, haven't yet clicked on this. What would happen if I don't? Can account possibly get deactivated or something?
Has anyone on this forum received this as well?