Hello guys,
We have launched a new product - Expert Advice.
Our vision is to help retail investors become profitable in the market. And getting transparent advice from advisors whose performance is verified is an important part of it. In Expert Advice you can track the accuracy and profitability of advisors. In other words, we help you answer the question "How can I find a good advisor to follow"
We aim to make this the most transparent and the most trusted advice product impacting the investing journey of lakhs of people.
If you would like to take it for a test drive and give feedback, please let me know. This will help us a lot in improving the product.
Happy to give free subscriptions for this. You can pay and ask us for a refund citing this thread

. Please write to [email protected] to get refunds.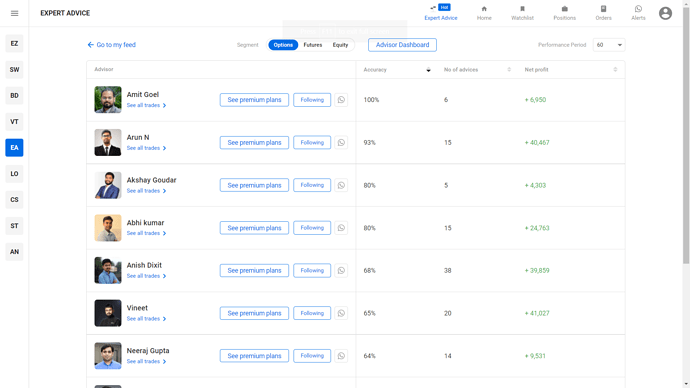 https://web.sensibull.com/expert-trading-advice/feed?segment=options
Please give your valuable feedback in this thread so that we can improve the product. Thank you for your time in advance
Regards,
Abid from Sensibull