Does any platform provide live updates of the corporate results? EDELWEISS used to do it. They have stopped now…
If you have your portfolio in moneycontrol, we get to see a calendar with dates as to when companies listed in your portfolio annouce their results. This helps me in follow up and studying the results.
Example as per my calendar, HDFC Life and HUL results are on 21 oct.
Thanks. What I wanted was live updates when they are announced. Attached is what EDELWEISS used to provide live.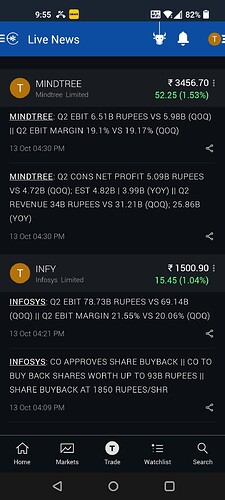 Check Trendlyne, I think they provide the information.
ET Markets app.
Go to News and click on Earnings news section
You'll get what you are looking for