Within no time Robinhood has further crashed to below $15 per share, IPO was at $30 and 52 week high of $85.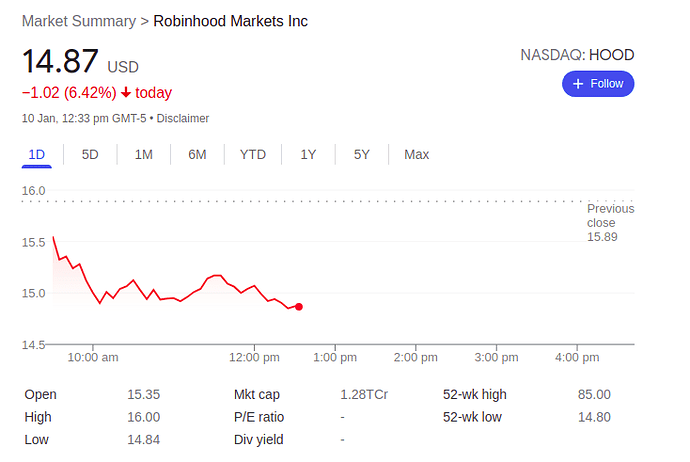 It's market cap currently is hardly 12.5 Billion dollars ( 90000+ Crore in rupee terms). When one of the world leaders in fintech industry is trading at this valuation.
I find it astonishing how our Indian fintech companies are getting themselves at 3-4 billion dollars.

According to me, One thing is for sure - Either Robinhood is currently at steal deal type valuations or our Indian FIntech Companies are way too overpriced.
Which among is the following is true according to you? - If Possible, Share your rationale
Robinhood is undervalued
Indian FIntech Startups are overvalued
Both are True
Both are False