I am holding a DEMAT account with CDSL and I am registered as EASIEST user. I wish to transfer some shares to my mother-in-law. However I am not able to see such an option in the Relation CodeDrop down box*** on the Add ISINs page.
Please see attached screen print.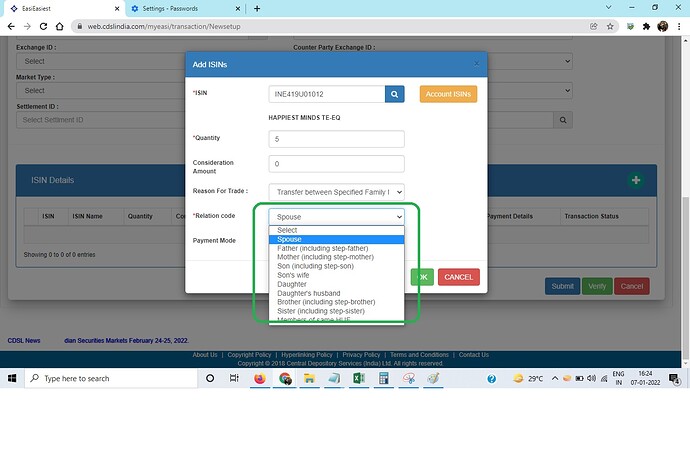 Could you please advise what option should be selected in the above scenario.