The bank index of US markets fell north of 6.5% yesterday.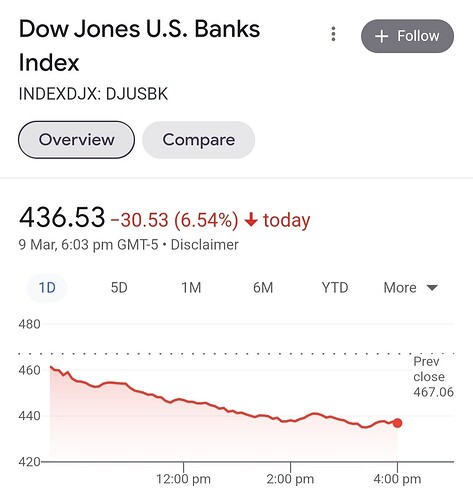 The reason for this?
Silicon valley bank which banks nearly half of the US tech industry was down 60% yesterday and is further down 20% from yesterday's close after the bank raised nearly 2 billion dollars in equity and debt and also sold their 21 billion dollars mortgage backed securities (nearly 25% of their portfolio at a 1.8 billion loss)
Nearly 80 billion dollars wiped out from the bank's market capitalisation in a day. (80 billion dollars = SBI)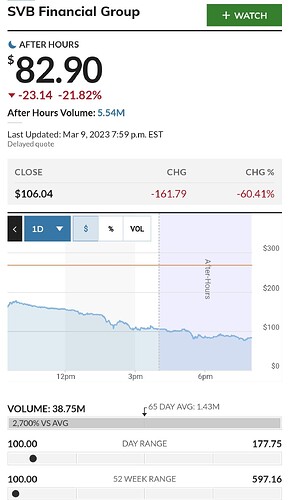 This tweet thread explains nicely about what has happened in the bank
https://twitter.com/jamiequint/status/1633956163565002752?t=aJuFxr8vM2TGm3sjoFcVgw&s=19
Day before yesterday, one of the biggest crypto dedicated bank decided to shut down as FTX saga still continues to haunt the crypto space.