The market chopped a lot today. Was probably a good day for traders, last time I predicted bull, but I have to admit that I changed my views in the morning after watching SGX Nifty movements. Today was a day marred by the ups and downs, with no clear trend forming. My previous day's prediction that today was fort he bulls seemed to hold some water as inspite of a severe negative bias, the market didn't witness any major correction of any sort. Nifty shows me a bearish harami, but I wont be falling for this again.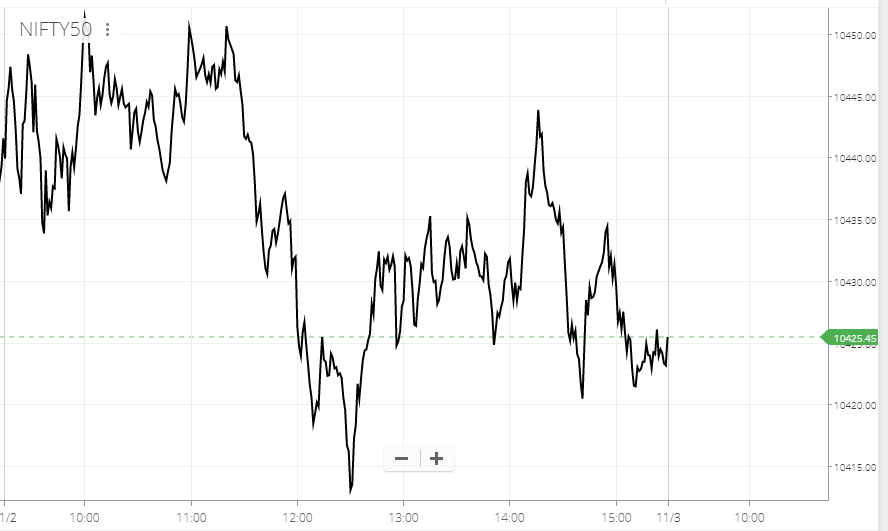 The other indicators, PCR remains at 1.38, no sign of any bear. Then there is the SGX Nifty, which at 10:30 PM IST is 12.50% up, so I am looking at a bull market. India Vix is down 0.24%. The OI data for today is: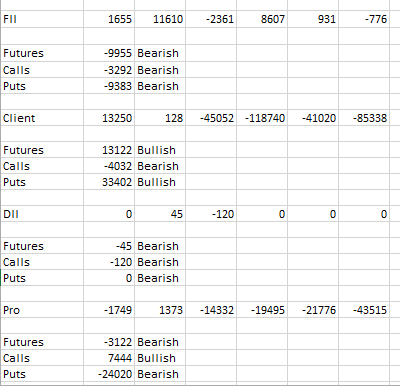 Many are still bearish. But well, tomorrows prediction is well…nothing, we wait and watch.