This is a surprising and in my opinion, somewhat weird observation from soon to be CEO of Mercedes Benz India.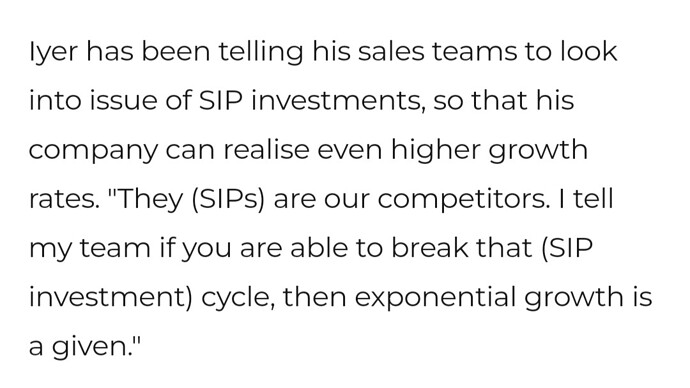 On one side, we hear people taking loans and pay EMIs and on the other side, we hear statements like this.
your thoughts on this ? Have SIPs become that big a factor that luxury car brands are panicking and trying to break this chain ?
Or is it possible that the already rich have started realising the potential of markets and investing more.