Hi,
I want to know that "trigger price" is mandatory to place SL Order otherwise it will be treated as Market Order. I was putting SL Sell order with limit of price "75", but order gets executed at "54" after placing order.
This happended with me today, for 16100 PE ,premium at 54 and I place SL order blank and my option got squared off at 54.
SL order snap-
I selected "Limit" while placing order, instead of "SL". "Limit" and "SL" is confusing while putting "SL".
Pls tell me what's the use of "Limit" here if order is getting executed at "Market" Level.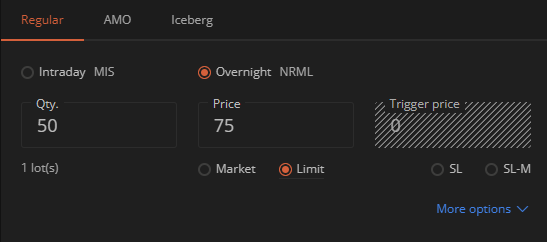 Executed Order Snap-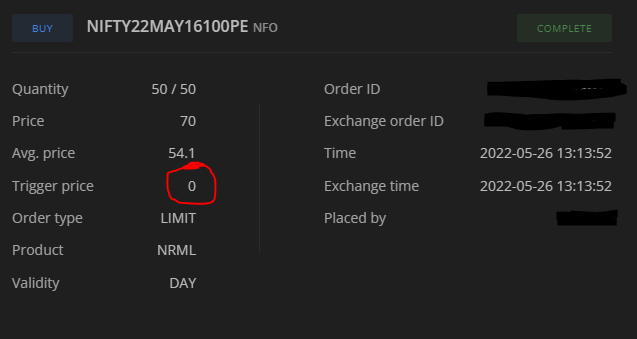 Thank You !!!