Economics Times covered how stockbrokers use partially funded FDRs as collateral. RBI sees this as a systemic risk.
The Reserve Bank of India (RBI) has initiated a probe into funding
arrangements between some private banks and stock brokers after a lender's refusal to
pay up as part of a share-settlement process led to a legal dispute. The central bank has
written to the Securities and Exchange Board of India (Sebi) seeking details about socalled Fixed Deposit Receipts (FDRs), an instrument that brokers place with the
clearing members of trades as collateral.

Typically, a broker makes a deposit with a bank, which issues an FDR equivalent to
that amount, along with the interest rate, to the clearing member. But regulators have
stumbled upon instances where brokers have borrowed money from banks for creating
FDRs and given that as collateral. By doing this, brokers need to pay only a smaller
amount of money upfront.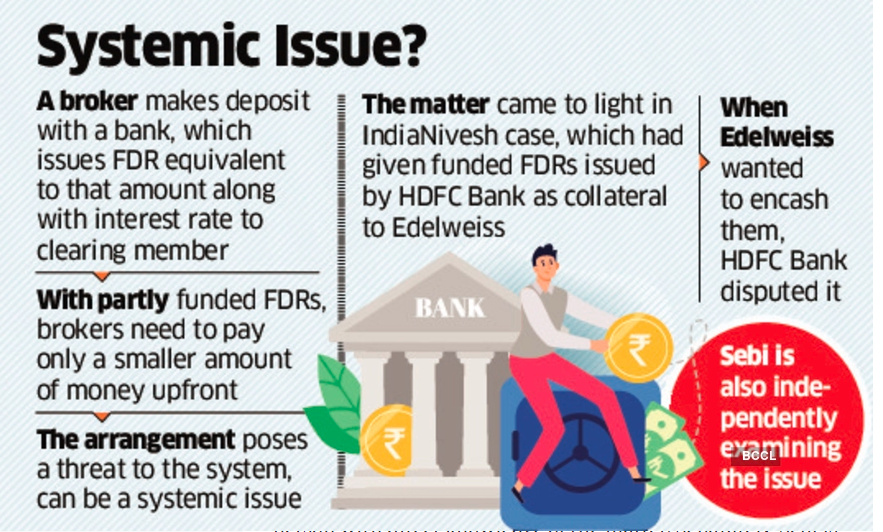 Link to the article - RBI: Banker-broker nexus? RBI smells a rat - The Economic Times
@nithin, why would a stockbroker need to get banks to fund their Fixed Deposits and then use these as collateral? Can't a stockbroker just use a bank guarantee instead?